The Big Lake will be the center of attraction next weekend as the oldest freshwater sailboat race is all set to kick off on the Lake Superior on August 5th, 2017.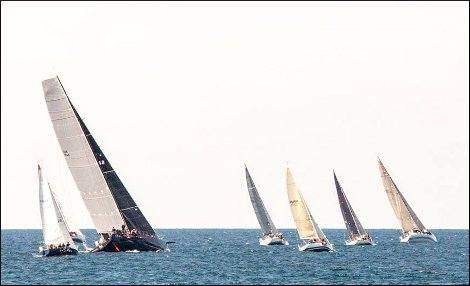 The event is the biannual Trans Superior International Yacht Race and it is in its 25th edition. It is only fitting that the Lake Superior hosts the 25th edition of this freshwater lake race.
The member of the 2017 Trans Superior race committee Dave Johnson said that the Lake Superior is one of the biggest inland lake races to happen in the Mercian waters and the other t3o competitions are the Chicago Yacht Club Race to Mackinac and the Bayview Yacht Club Port Huron to Mackinac Island Race. He is happy that the lake race is culminating at the Lake Superior.
The George Kemp Marina is getting spruced up for the event and the boats will soon set anchor at the marina to compete in the race. Johnson said that the organizers are expecting the boats to start arriving from Wednesday to Friday. They will all be locking through at 8 am on Saturday. (more…)